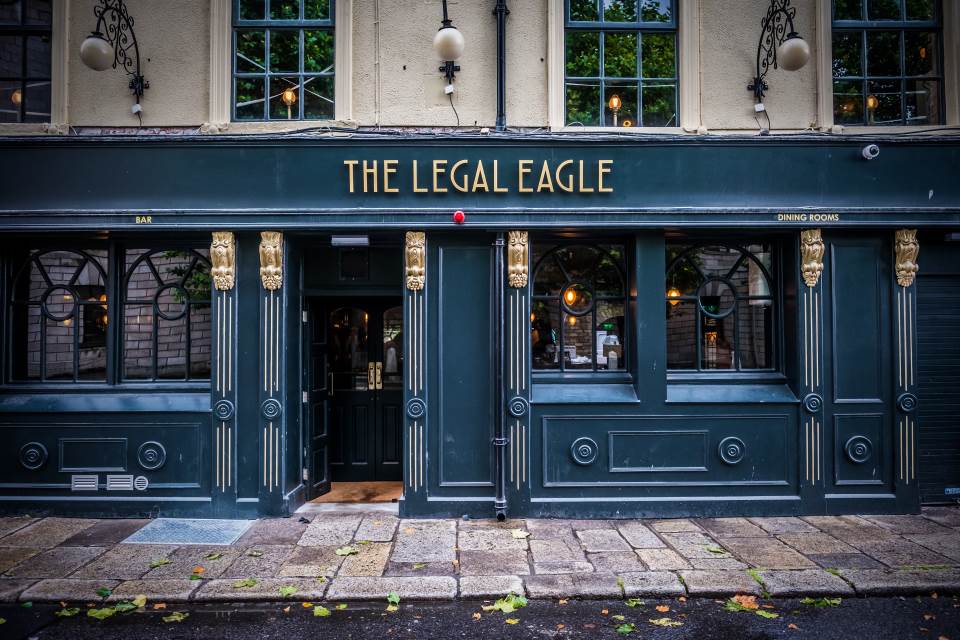 When we took over The Legal Eagle, we inherited some of the glorious features, and the building really spoke to us of old-fashioned pub-grub. The trouble is, we don't have a tradition in Ireland of real gastro pub cooking... so what to do. We looked to the old English traditions of pickled eggs and eels in the pub for the downstairs bar, but knew we should honour our own traditional lexicon of producers where possible. That style of food is very much in the 'nose-to-tail' world of dining, but the more we thought about it, the more we realised that 'nose-to-tail' (use every bit and don't waste it!!) sits alongside a celebration of vegetables very comfortably! Both are a celebration of produce, and we hope to use some lesser celebrated vegetables and vegetable tops etc.
We are making our own crisps (cheese or bacon or smoked tomato anyone?), our own pickled eggs (they're really delish), and we even have a DIY crisp sandwich on offer with batch and too much butter! Lunch downstairs features a daily-changing roast-in-a-roll, Irish potato flatbreads (Think bacon, cabbage and parsley sauce. Think roasted squash, fig and honey. Think smoked haddock brandade, fennel and duck egg!) and meats from our wood oven, traditional meat platters (hay-smoked ham, corned mutton, haslet, pickles, sourdough etc) and fish platters. Dinner downstairs adds roasted bone marrow, rump heart, cauliflower rarebit, Shropshire Blue soufflé and roasted-buttered turnip tops.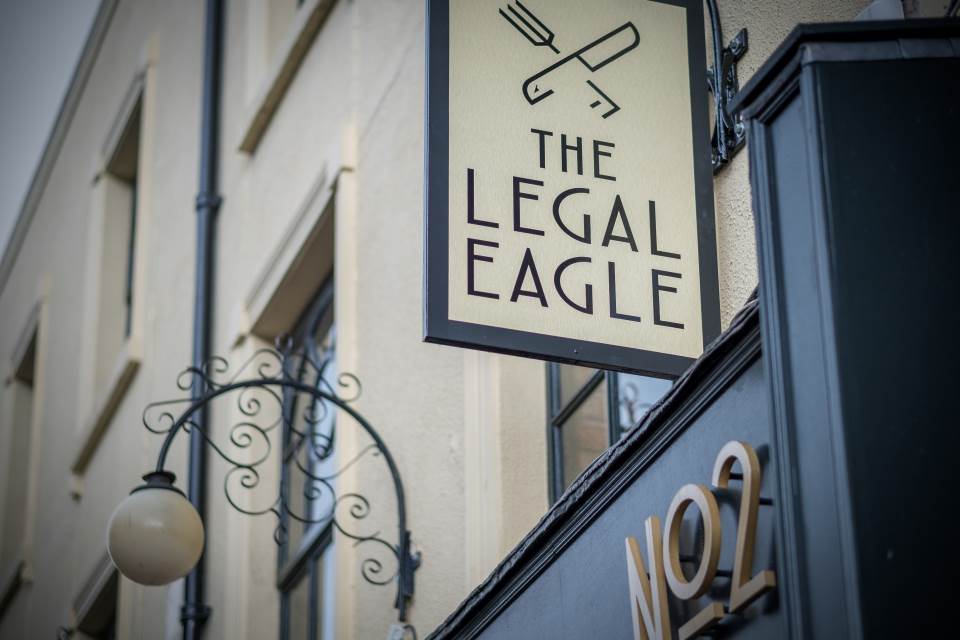 There are twenty craft beers on tap (with a rotating guest tap), and a small, but considered and decidedly un-trendy, classic cocktail list. We are crazy about beer, whiskey and gin but wine is where we started and it remains a driving force for us. We have over 200 wines on a stellar list written with love We have done our best to represent some of the best of today's "natural," organic, and biodynamic wines, alongside some of our favourites still in the traditional farming camp. The wines are not listed as "natural" due to a lack of definition on the growers' part, but wines that are sustainable, organic-practising, organic or biodynamic are listed as such. We are far more interested in showing wines with vitality and a connection to the land than a government stamp. We still love many wines that cannot, or choose not to, convert to organic practices. If they represent their local soil and traditions, and continue to produce great wines, we'll continue listing them. We will open an ever so slightly more formal dining room upstairs in October but for now, we are aiming to get started with the ground-floor bar and dining room.